About Lady of the Sea
Here at Lady of the Sea General Hospital, all of our patients are important to us. We strive to provide the most advanced health care available in a facility that not only meets today's standards, but exceeds them.
There are many laws around today to protect patients, and we consider these laws very important. For instance, all types of abuse are taken very seriously here. We are mandatory reporters of suspected child abuse, as well as abuse of the elderly or disabled. Please know that if you are a victim of abuse, you medical needs will be handled confidentially and professionally, and a social worker is available to you.
We also take very seriously your patients rights while here in our hospital. All patients have the right to confidentiality in their treatment and care according to the law. We also extend to our patients additional rights to protect not only their health, but also their dignity.
In short, we do treat our patients like family and consider them one of our own. Our tagline "Compassionate Care, Close to Home" is not just a tagline to the employees of Lady of the Sea - it is the directive of our daily work.
---
Community Health Needs Assessment
Click here to view the 2020 Community Health Needs Assessment and Strategies & Action Plan conducted on behalf of Lady of the Sea General Hospital. This is a follow-up study to studies done in 2007, 2011, 2014, and 2017.
---
Administration

CHIEF EXECUTIVE OFFICER
Karen Collins, BSN, MHA

CHIEF OPERATIONS OFFICER
Lloyd Guidry, Jr., Pharm.D.

CHIEF NURSING OFFICER
Holly Griffin, RN

CHIEF INFORMATION OFFICER
Bennie Smith, MBA

CHIEF CLINIC OFFICER
Tad Lafont, RN

CHIEF FINANCIAL OFFICER
Jackie Richoux, CPA
---
Lady of the Sea History
Lady of the Sea Hospital became a reality following the organization of the Lafourche Parish Hospital Service District No. 1 on February 3, 1953. The next three years were spent raising money and building our original facility, which was located directly in front of our current hospital off of Highway 1 in Galliano. Our hospital was dedicated on May 6, 1956 and began receiving patients the very next day.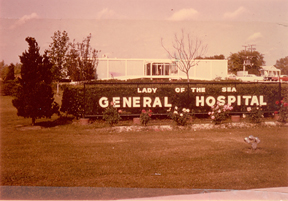 Mrs. Ena Leonard, a Golden Meadow Town Council member, Representative Richard "Dick" Guidry and Mayor Alex Plaisance took on the formidable task of organizing the large amounts of paperwork required to gain the designation of Hospital District No. 1. In those days, funding had to be requested by a municipality. Since Golden Meadow was the only incorporated municipality in the South Lafourche area, the first address of record was the Golden Meadow Town Hall.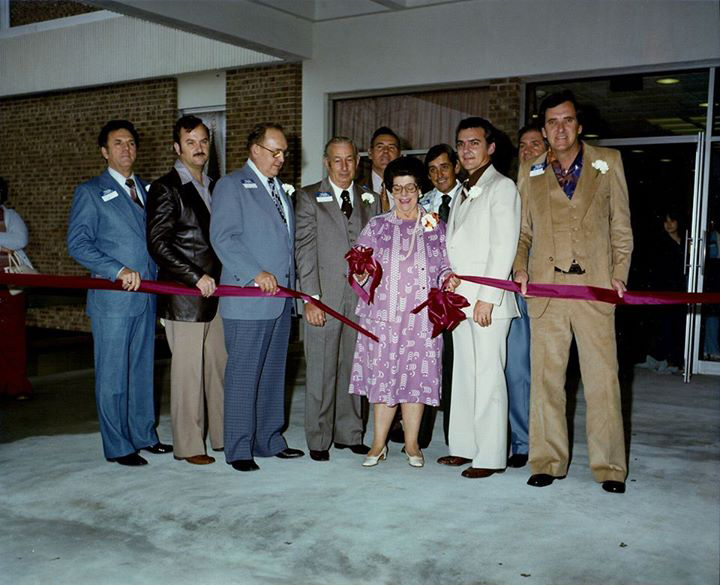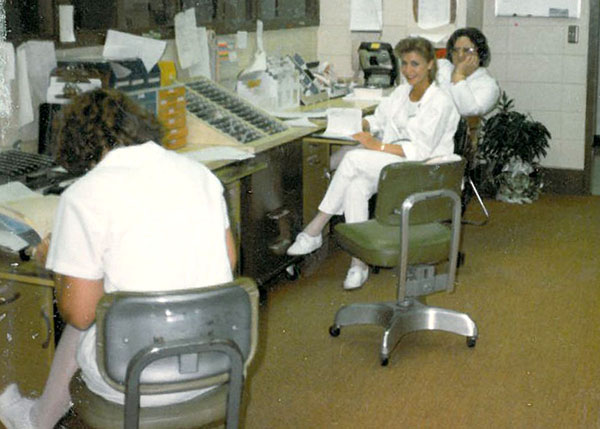 Throughout the years, 9 different administrators and over 40 different members of our Board of Commissioners have provided leadership to Lady of the Sea Hospital. These people all played an important role in continuing to provide the best medical care to the residents of South Lafourche. From recruiting physicians and acquiring state of the art equipment to more complex issues such as continually evolving medical standards and expansion through our off-site medical clinics and pharmacies, the leaders of Lady of the Sea General Hospital have kept our original mission in site – to provide expert medical care to the residents of South Lafourche in a local facility.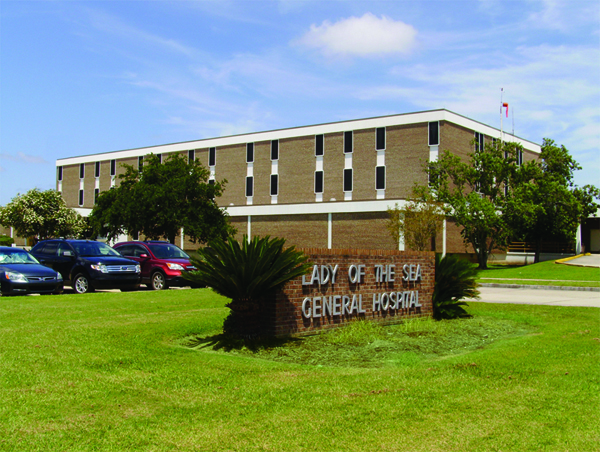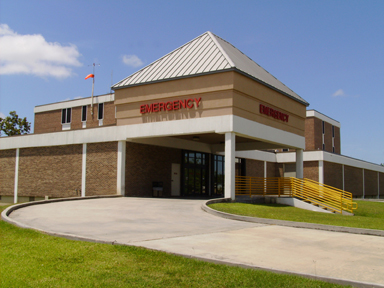 At the end of August 2021, our hospital main building sustained significant damage for Hurricane Ida, a category 4 hurricane that impacted the South Lafourche community. On Monday, August 30th, our main hospital was forced to close temporarily, while we reestablished our presence in another building on our main campus. On Thursday, September 2, 2021, Lady of the Sea reopened our rural health clinic and community pharmacies to be able to provide healthcare and prescription medication to the South Lafourche community. Electricity was provided by a generator, and water was brought in on a portable unit. On September 11, 2021, Lady of the Sea reopened as a hospital providing ER, Radiology, Lab and Cardiopulmonary services directly across the street from our hospital building.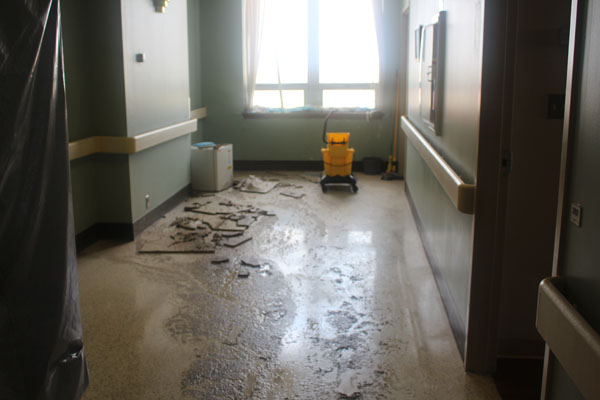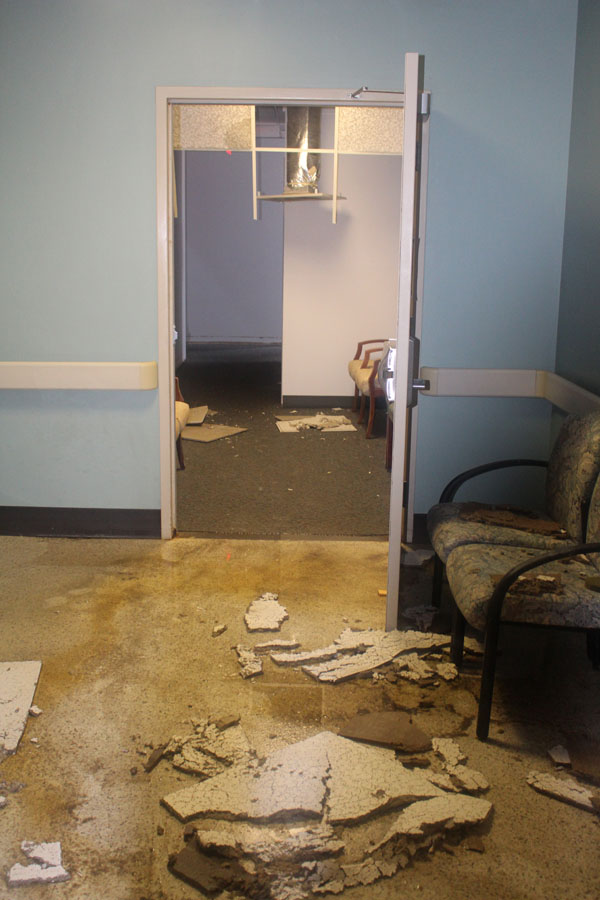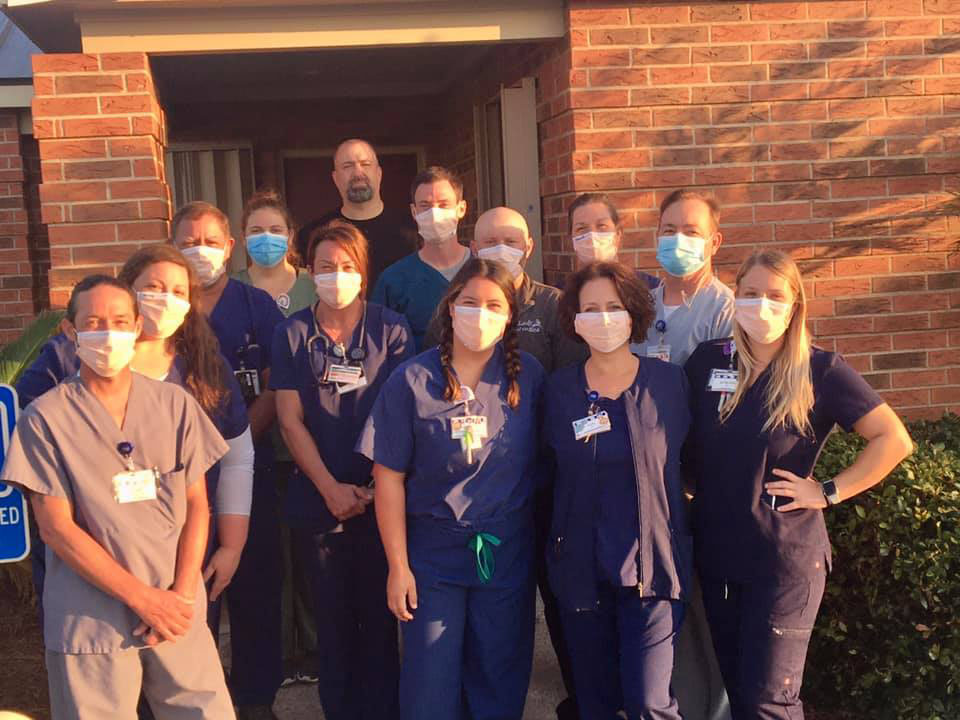 Join the staff of Lady of the Sea as we proudly look to the future with anticipation of continuing to rebuild our facilities and provide the type of care you have come to expect from us – Compassionate care, close to home.