LOSMC - Larose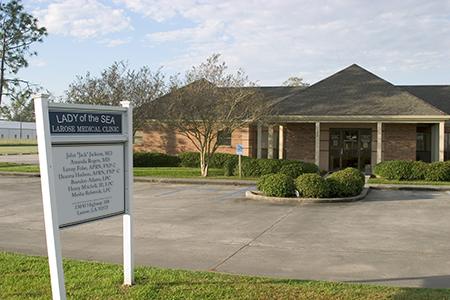 2018, 2019, 2020 and 2021 Press Ganey Guardian of Excellence Award Winning Clinic for Patient Experience!
Lady of the Sea Medical Clinic - Larose is a family medicine clinic seeing patients of all ages.

13030 Highway 308
Larose, LA 70373
Phone: 798-7000
Fax: 798-7021
HOURS:
Monday through Friday – By Appointment
8am - 5pm
PROVIDERS for Family Medicine:
John "Jack" Jackson, MD
Amanda Rogers, MD
Mr. Lenny Folse, APRN, FNP-C
Ms. Deanna Hodson, APRN, FNP -C
PROVIDERS for Mental Health:
Mr. Brandon Adams, LPC
Mrs. Mesha Rebstock, LPC
Stacey Molinere, PMHNP, FNP-C
(Limited same day access appointments available for all providers.)
View our Good Faith Estimate flyer here.