LOSMC - Cut Off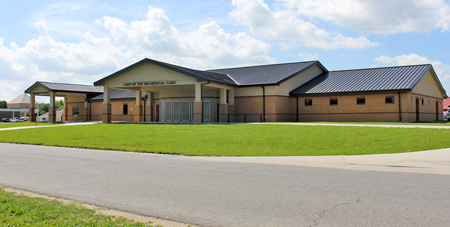 2018, 2019, 2020 and 2021 Press Ganey Guardian of Excellence Award Winning Clinic for Patient Experience!
Lady of the Sea Medical Clinic - Cut Off is a family medicine clinic seeing patients of all ages. We are located in front of Lady of the Sea General Hospital.

144 West 134th Place
Cut Off, LA 70345
Phone: (985) 632-6233
Fax: (985) 632-7526
PROVIDERS for Family Medicine:
Lauren LaCoste Pitre, MD
Jay Vega, MD
Mr. Clayton Bossier, APRN, FNP-C
Mr. Brett Duplantis, PA-C
Ms. Elizabeth Angelette, APRN, FNP-C
Mr. Dwight Matherne, PA-C
PROVIDERS for Mental Health:
Brandon Adams, LPC
Ron Dantin, LPC
Stacey Molinere, PMHNP, FNP-C
HOURS:
Monday through Friday – By Appointment
8:00 am – 5:00 pm
EXTENDED HOURS:
Walk-in care / No appointment necessary
Monday through Friday - 5:00 pm to 8:00 pm
Saturday and Sunday - 9:00 am to 3:00 pm
PROVIDERS for Extended Hours:
Rachelle Guidry, APRN, FNP-C
Gene Bergeron, APRN, FNP-C
Kendall Duet, PA-C
Marissa Diaz, PA-C
Tommie Landry, APRN, FNP-C
Elisa Walls, APRN, FNP-C
Mia Savoie, APRN, FNP-C

View our Good Faith Estimate flyer here.